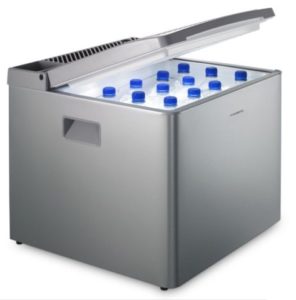 Specifications:
12/ 230 volts and gas operation with gas cartridge
Sufficient height for 1,5- and 2-liter bottles
Gross capacity 41ltrs
Dimensions (HxWxL) (mm) 441 x 500 x 487
Can cool up to 30°C below outdoor temperature.
A CP 250 cartridge Campingaz cartridge has a net weight of 250 grams, so 250 grams capacity.
Note: This Cooler can not be connected to the gas bottle!